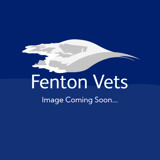 Registered Veterinary Nurse
Louise Moore
I am originally from Leicester and joined the practice in June 2019.
I have been nursing for a very long time now and I qualified in 2000 as a Veterinary Nurse. I went on and did my NVQ qualification as an Assessor A1 in May 2004 where I have been actively training student nurses since.
I have a keen interest in canine behaviour, rabbit welfare and I am a "hands on" type of nurse in practice.
Outside of work I love spending time with my other half and my four dogs walking the coastal paths or being on the beach. I also enjoy running my dogs at agility at my local dog club, swimming and gardening.