Update to out-of-hours services
Between the hours of 10pm - 8am our emergency service will be moved to a dedicated hospital in Carmarthen. Carmarthen Vet Centre (MiNightVet) is the only accredited hospital in the area. For help with transport, click here »
FOR ANY EMERGENCY REGARDING YOUR PET YOU WILL STILL CONTACT US ON 01437 762806 AND YOUR CALL WILL BE DIRECTED APPROPRIATELY.
How can we help you today?
To help you quickly find the treatment your animals need, links to our most requested services are below.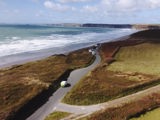 Independent Vets For Over 70 Years
Established in 1950 over the years, the practice has grown and developed into a thriving centre for both farm animals and household pets. We remain proudly independent, owned and operated by a core team of senior vets who aspire to maintain a team whose values towards colleagues, community and environment shape the culture of our company and the quality of service we offer.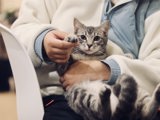 Join The Team
We are a growing practice, so to maintain our service standards and ethos of staff wellbeing we regularly need to recruit.
If you would be interested in becoming a part of the highly experienced, qualified and professional Fenton Vets team, please visit our Recruitment page to see what roles we currently have vacancies for.